18 July, 2023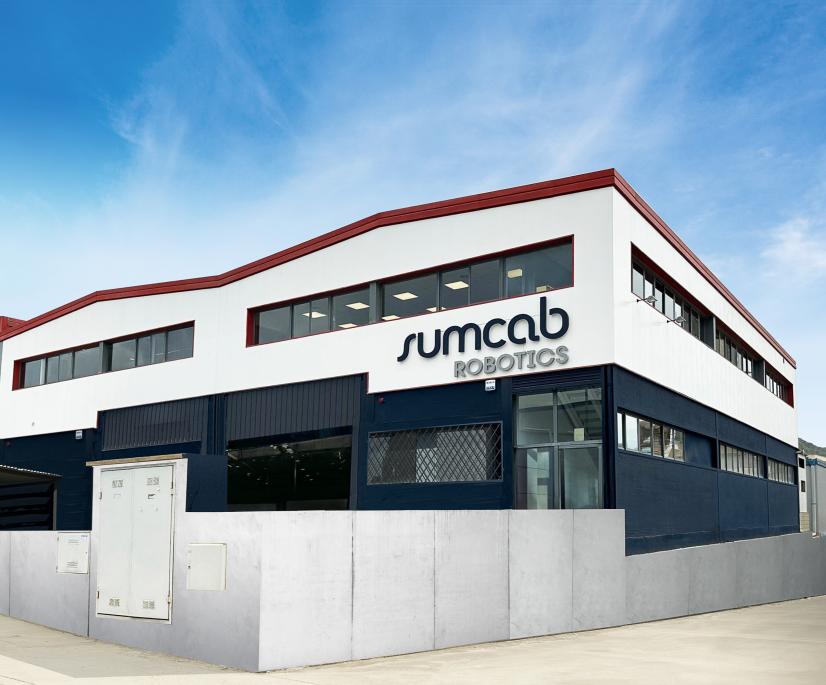 Sumcab, a specialist in the manufacturing of high value-added cables, has chosen Sant Vicenç dels Horts in the Baix Llobregat region of Barcelona to set up a new production centre for its Robotics division. The new facility will be used to start making energy packages and cables, as well as to offer installation and optimisation services for those products. By opening this centre, Sumcab has consolidated its position as a nationwide pioneer in the manufacturing of energy packages. The new premises will also house offices, a showroom, a testing laboratory and spaces for training and R&D.
Sumcab chose this town in Baix Llobregat because of its strategic location. It has excellent connections to the road network and main communication infrastructures, as well as to the city of Barcelona itself.
Pioneers in domestic manufacturing
The new premises occupy a plant of 1,200 m2. The new premises comprise a facility in which high value-added solutions will be produced; both energy packages and connection cables for the automation and robotics industry. This will enable the company to offer more efficient assistance to its clients in Spain, Portugal and Latin America while guaranteeing a comprehensive service that spans everything from initial consultation to the development of custom products for specific applications, including turnkey options.
Meanwhile, the Sumcab premises in Pfedelbach (Germany), "a benchmark in the sector", will continue supporting clients in central Europe - one of the strongest markets with the most potential for the company.
Robotics programming service
The value proposition from Sumcab's Robotics division is being boosted by a robot programming service that lets clients improve their processes via a comprehensive solution, as well as to create new hardware and software solutions for robotics. This drive towards custom improvements fully complements the range of ad hoc services that initially defined a strategy aimed at boosting dresspack durability.
By opening this new facility in Sant Vicenç dels Horts, Sumcab is adding new professional profiles to the company's structure. This will bring extensive experience to the technical department, the operations department and the after-sales service department.
The Sumcab Robotics project is also being strengthened via a firm commitment to R&D throughout the process, from researching a solution to full integration into a robot.
With 15 years of experience providing a service in a highly demanding environment to major automation and robotics clients, this new centre positions the Sumcab Robotics division as a "benchmark in the design, manufacture and supply of special cables and energy systems for robots".