Sumcab Specialcable Group
Sumcab Specialcable Group is a global group that designs, manufactures, and supplies the highest quality specialty cables. Sumcab offers solutions for the most diverse markets in Spain and abroad. Customers are accompanied from the engineering stage through carrying out the project. Sumcab is recognised as a world leader in manufacturing cables in a global environment that demands a quality product. 
Human team
Each and every one of the customised solutions that Sumcab offers are possible thanks to the people who work at the company. Sumcab's teams are trained to undertake each project seeking excellence in each specific case. Energy and resources are invested into designing the optimal strategies to maximise human capital, always seeking a good working environment and improvements to the production system, because all of this is reflected in service quality.
Sumcab works hand-in-hand with customers
Sumcab accompanies customers throughout the process to provide an optimal, personalised, and comprehensive service. Always seeking the fastest and most efficient way to achieve the best solution, adapted to the requirements of each application. Sumcab therefore has exclusive and highly innovative products, as well as its own patented systems that enable it to offer technical developments combined with an extensive portfolio of services.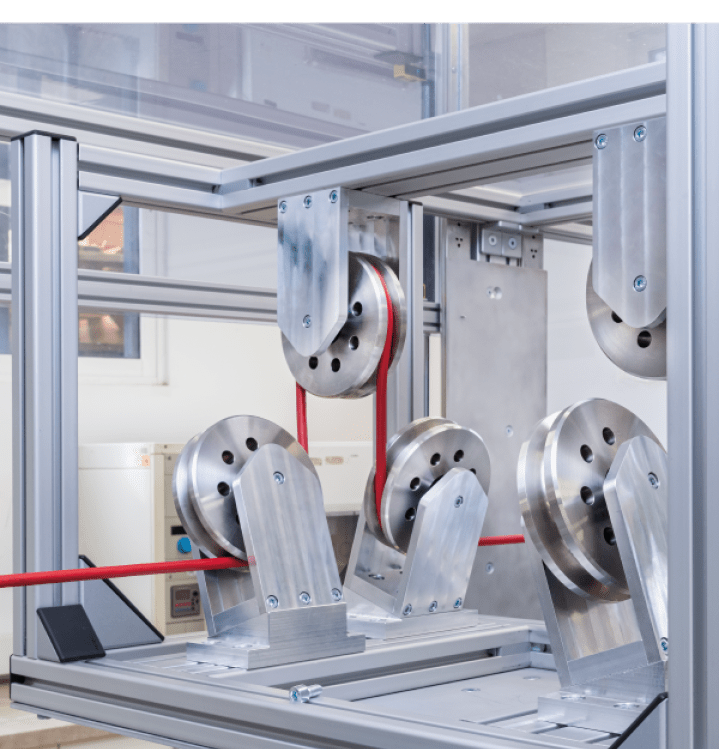 Quality and laboratory
Research and development are essential to Sumcab's growth. Being very clear that today's investment is tomorrow's products not only lays the foundations for technological innovation, but also guarantees that Sumcab's business units don't stop developing materials, processes or products that differentiate the company from its competitors. Sumcab's cables decrease the costs throughout the entire useful life of the equipment because they are tailored to the customer's needs and the application demands. 
Factory
Sumcab's centre has the best infrastructure for undertaking projects with high added value and production standards. Custom cables are manufactured according to the requirements of each customer and the demands of each application, adapting to all needs with the highest level of flexibility. Sumcab's technological innovation guarantees the development of new materials, manufacturing processes and products, providing essential differential value in the market. The company's horizontal structure also enables it to guarantee comprehensive service and an agile and accessible way.