15 June, 2021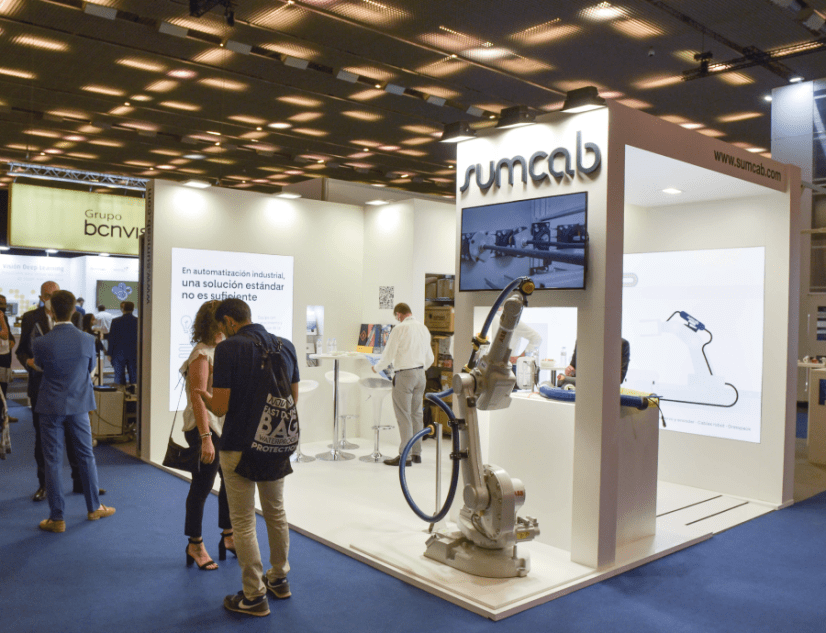 Sumcab has presented its cable, mechatronics component and security system solutions at the ongoing edition of AF in Barcelona. The company travelled to the event with products that consolidate its position in the market as an important player with ideas that go beyond the basic standard solutions.
It is worth noting the significant interest that surrounded the SUMOTEX power package, an entirely stand-out dresspack concept based on a modular system that easily adapts to the various robot brands and models. A lightweight yet reliable pack that is proving highly popular due to its easy maintenance.
In terms of cables for automation, the company's Single Pair Ethernet solutions, max strength cables (such as Sumflex Fortis+) and the extensive range of cables for robotics simply enhance an already extensive portfolio that evolves every day thanks to the solutions manufactured at the company's factory, Sumcab Tailor Made Cable
Furthermore, the latest versions of MTPReel (a control panel cable retraction system) are becoming even more advanced and available for use on the various brands of robot and tool machines.
Finally, at this latest edition of Advanced Factories, our clients were able to see the benefits provided by the right choice of cables and dresspacks for themselves in situ, as well as the importance of technical support for correct optimisation.