17 February, 2021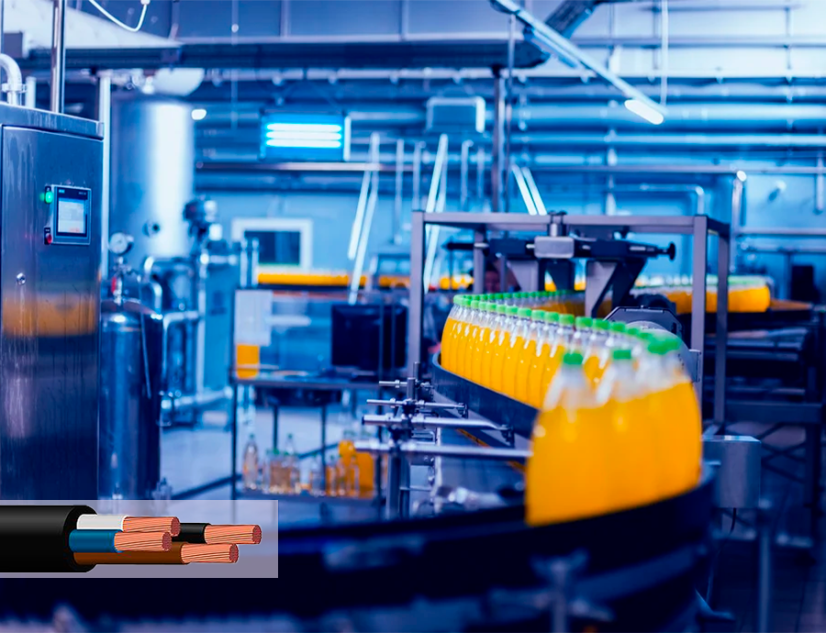 The manufacturer of special cables is focused on improving safety with a new solution designed for highly demanding industrial environments.
Within the current context of increasing demand for optimal solutions, the search for ongoing improvement is one of the fundamental ways to create value.
The food and beverage industry is a highly demanding one due to the operating conditions to be found in its production environments. The strict sanitisation requirements imposed on its facilities demand the use of chemical agents that can degrade electrical components.
The key to offering a truly effective response lies in three separate key factors from Sumcab: proximity, team expertise and in-house production capacity. Territorial capillarity is embodied in actively listening to the client, and that flow of information is turned into value through the knowledge held by the commercial team. Finally, the prototyping and adjustment process leads to the manufacturing of an optimal solution that is fully tested at the company's laboratory.
The result is a highly efficient product - the new Sumflex Fortis+, with Ecolab certification and an unparalleled commitment to flexibility and strength thanks to its improved sheath. Made entirely at the facilities of Sumcab Tailor Made Cable, it is also available in a shielded version.
In terms of the service, the company's customer-centric approach is reflected in high availability, short deadlines and minimums to suit all requirements.